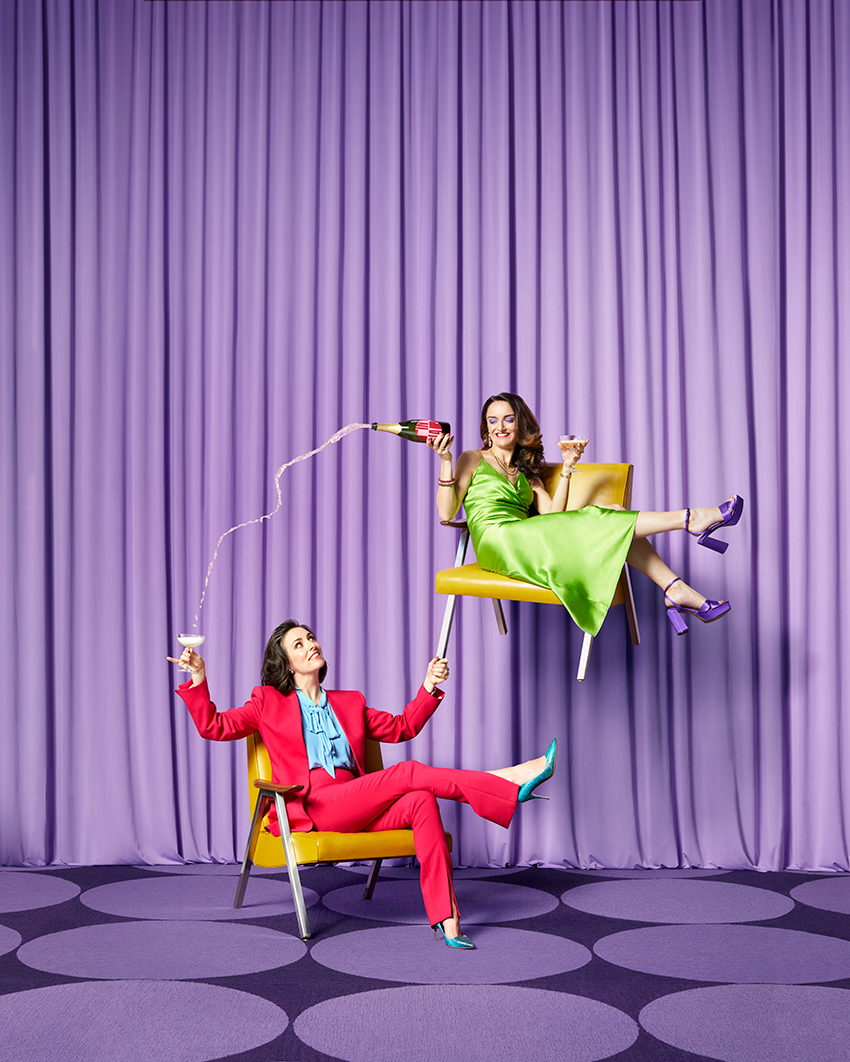 Veronica Diaferia
Founder, Executive Producer
Bringing two decades of experience in commercial production, Veronica has led Tinygiant to become a trusted production partner with impeccable taste, and a launchpad for diverse emerging talent. Known for her hands-on approach and for her fierce attitude (hand gestures and Italian accent included), Veronica has previously worked for top shops like Moxie Pictures and Hungry Man, landing a staff job there right when she first moved to New York. She has never left since and now, mom of two boys, she calls Brooklyn home. Her personal motto 'Mining is harder' is a daily reminder that commercial production can and should be taken lightheartedly. Whether producing a broadcast campaign or an online snippet, Veronica rides the shifting current with curiosity, aplomb, and an always optimistic outlook. Mining is harder, you know.
Sara Eolin
Partner, Executive Producer
Sara has worked in the commercial production world since… awhile ago, having producer positions at Grey Worldwide, Merkley & Partners, and Head of Production at Lowe Worldwide. Before starting at Tinygiant, she was one of the founding partners of Rocket Film, Executive Producer of Aero Film NY, and one of the founders of the Post/VFX company, Parachute, so when she says "we'll fix it in post!" she knows what she's talking about. She's incredibly proud of the success of her short films she produced, "The Sandpit" and "The Girl Epidemic" that garnered awards and recognition from The Tribeca Film Fesitval, AFI Film Festival, Chicago International Social Change Film Festival, among others. She was nominated for a Webby Award but lost to the Muppets, so there's a bit of a grudge there. Manhattan has been her home since… awhile ago, and hopefully always will be. She shares it with her amazing husband, their son, and their two ridiculous dogs.
We are reinventing big by giving you all the love only a boutique size company can afford while working at the speed and scale of modern marketers. Big is our ability to tackle huge productions but still obsess over the smallest details. BIG is how we think and how our Directors dream. This is a new kind of big, Tinygiant BIG.
Cannes Silver Lion
People's Voice Webby Award
I&C Disruptor
Webby Honoree
The One Show Award of Merit
Gold Telly
Silver Telly
Gold Anthem Award
Silver Anthem Award
We've worked with a long list of fine folks including all the main advertising agencies. VMLY&R, Johannes Leonardo, Grey, Saatchi & Saatchi, TBWA, BBDO, 72andSunny, The Martin Agency, We Are Barbarian, 360i, Area23, Alto, AKQA, and FCB are some we can name.
Since 2015 we've produced work for such clients as Adidas, IBM, Ray-Ban, Target, Grey Goose, Banza, Essie, Johnnie Walker, Meta, Square and GoDaddy to proudly mention a few.